Installing a smart lock on your front door is a great way to improve your home security. But if you have a lot of family and friends coming and going, keeping track of who has a key can be a hassle. With the Welock smart lock, you can issue RFID cards to up to 20 people. Each card can be programmed with an expiration date, so you can easily keep track of who has access to your home. And if someone loses their card, you can simply deactivate it without having to change the locks. The Welock smart lock is a convenient and secure way to give keyless entry to the people you trust.
How to add RFID card to welock smart lock? #
Welock App:
When adding the RFID card on Welock app, please make sure that your phone is connected to the Welock Smart Lock using Bluetooth or linked to a Wi-Fi gateway.
Step 1: Click the Add card button to set the validity time of the RFID card, you can set it for a period of time, or permanently.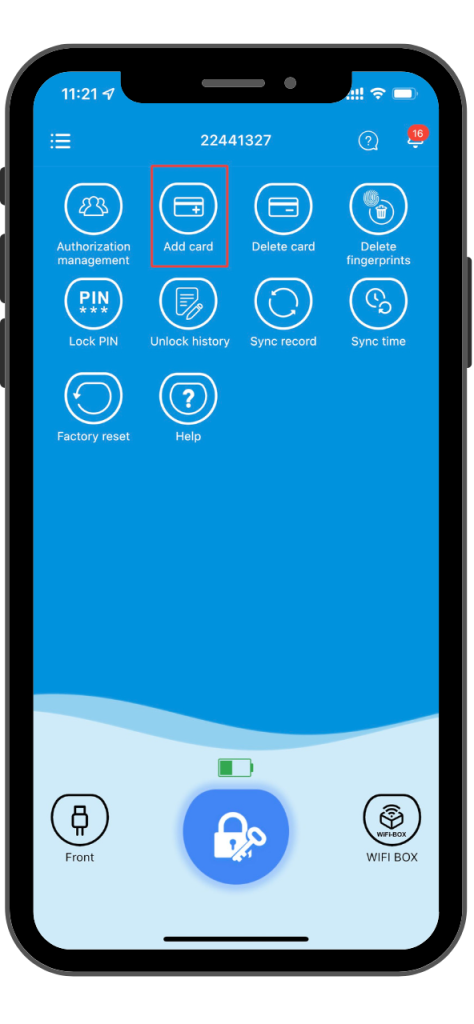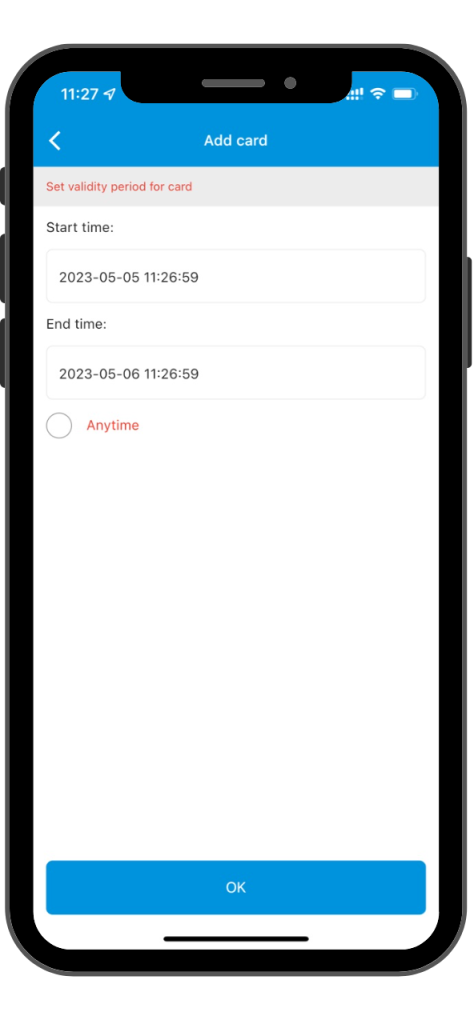 Step2: Click the OK button to scan the QR code on the RFID card to add the RFID card.
Smart Lock:
You can refer to the key flow diagram for setting up RFID cards below, or find it in the manual included in our product package.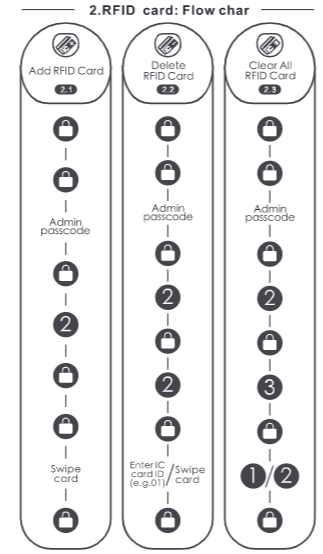 How to delete RFID card #
Click the Delete Cards button, then click the button to scan the card, scan the QR code on the card, after a few seconds you will hear a beep and then delete the RFID card successfully.